A LimeLife sale doesn't happen every day. So when the company puts a sale, special or discount together, you better believe it's something to grab before it's gone. Most specials are limited edition collections designed for a specific holiday. On this page I'll highlight the current specials and while I try to keep it up to date, some items may go out of stock before I have a chance to update it.
LimeLife Sale on Foundation Products
To kick-off the addition of 12 new shades, LimeLife is having a LimeLife foundation sale. This sale lets you purchase some of the best products that compliment our foundation. This includes, our Dew Date facial oil. A flawless complexion starts with healthy skin, so use our Dew Date to prep your skin before applying your foundation. Other skin care products to help prep your skin are the Skin Polish mask and the Masque of Zen.
Other items included in this sale include the Perfect Glow Drops. Add this before or after applying your foundation, for an extra glow to you complexion. And of course the most important part of the sale, LimeLife foundation. With 34 shades now available, this is the perfect time to build a foundation and concealer palette. Our makeup brushes and blenderful are also on sale. But hurry, this sale only goes until March 12.
Create Your Own LimeLife Gift Sets
Our Lip bundle was so popular for Christmas that LimeLife brought it back for Valentine's Day. With this special you choose any two LimeLife lip products to create the perfect lip combo. From our Enduring Lip Liner and Enduring Lip Colors that give you great color that lasts for hours; to our Perfect Lip Gloss and Perfect Lipsticks that are great on their own or worn together. So many ways to layer and wear our lips colors to get the perfect look! This bundle has also been expanded to include our Lip Balm or Lip Scrub as options.
While our Lip Bundle is perfect for Valentine's Day, I think it's also a great gift set for any occasion. It's the perfect price point for a variety of holidays and occasions, so you can put a bundle together for Mother's Day, birthdays, or to stock up on holiday gifts. The LimeLife lip bundle sale has passed, but you can still build your own lip bundle to create the perfect gift.
LimeLife Gift Ideas
You can create your own gift sets when you bundle LimeLife products that work perfectly together. Here are a couple of our favorite pairings that are great gift ideas.
What makes a gift special? Getting someone something she wouldn't get for herself. That's why I love our RIKI mirror as a gift idea. Whether you choose the RIKI Skinny by Glamcor, or go with the RIKI Skinny or Cutie, these lighted mirrors are a special treat that anyone would love to unwrap. The skinny mirror is especially great for someone who makes YouTube videos. The mirror gives you great lighting and the tools you need for streaming. With a Bluetooth selfie function, you can take great selfies with perfect lighting. The magnetic phone holder lets you follow along with makeup tutorials. Or, create your own YouTube videos with ease.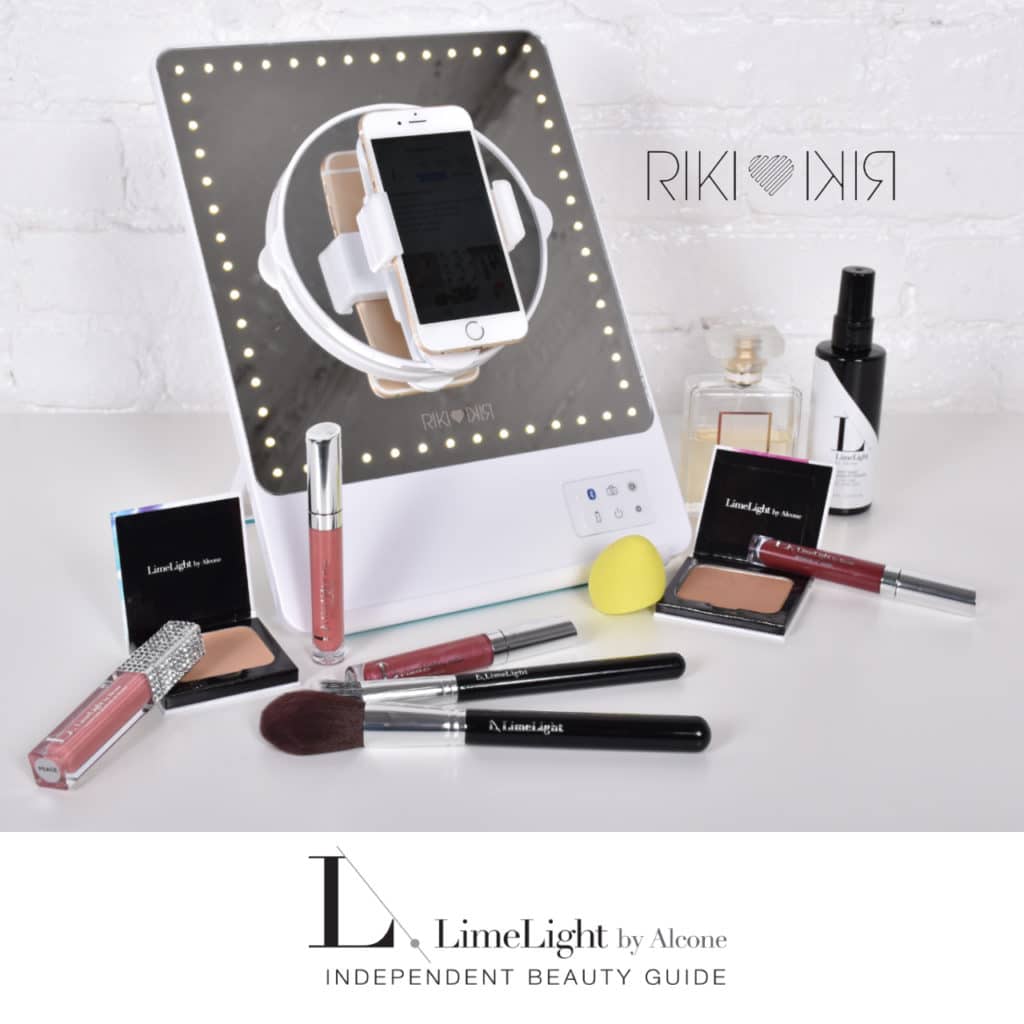 LimeLife Skincare Collection Specials
LimeLife Sale Recap
On top of our foundation sale, there are still some Holiday products available. These special bundles and prices are only while supplies last and for a limited time. See all of our great LimeLife Sale bundles before they're gone.