LimeLife's Forty Cure Cream is a rich hand and body cream known to tackle a bunch of skin conditions. But, is it really as good as people say and is it the right cream to help you? Here's a review and detailed look at the cream affectionately referred to as 40CC. Get all the answers to questions about benefits, ingredients, and who should use it.
What is Forty Cure Cream?
Forty Cure Cream from LimeLife by Alcone is a rich, hydrating cream used to soothe dry skin. As a hand and body cream, this cream is a must have during the winter months when your skin feels especially dry. The nourishing ingredients in this cream include essential oils and a special ingredient, the Tamanu See Oil.
Forty Cure Cream Ingredients
Tamanu Seed Oil comes from a special tree in Tahiti called the "The Forty Cure" tree. So now you see how LimeLife came up with the unique name for this cream. As the main ingredient in 40 Cure Cream, the Tamanu Seed Oil gives the cream its therapeutic benefits and is why it is so effective for helping treat dry skin, eczema, rosacea, burns, wounds, and other skin irritations.
Additional ingredients include Citrus and Lavender Essential Oils. Plus, aloe vera and shea nut butter are two of the Certified Organic ingredients in this cream. The percentage of certified organic ingredients is over 35% and the cream does contain nut oils so take precaution if you have a nut allergy.
How to Use Forty Cure Cream For Dry Skin
Like any hand and body cream, LimeLife's Forty Cure Cream is so easy to use. Simply rub it into your dry skin and let the cream work its magic. Using it twice a day, or as needed, is recommended. LimeLife suggests adding water to the cream to give a creamy lather, but I have to say that I have never used this approach.
When my hands are especially dry the last thing I want to do is add water to them because I feel this dries them out even more. However, when my skin is still damp from a shower I love to apply the cream and my body just soaks it right up. It truly locks in all of the moisture from the shower.
Forty Cure Cream for Eczema
I have been with LimeLife by Alcone for 6 years now and I have to say that 40 Cure Cream is one of the products that I hear customers talk about the most. For many it really has been a game changer, and a life saver for those suffering from skin conditions that prescriptions couldn't help.
For those suffering from eczema, the brutally dry skin that flares up can be intolerable. And for mothers, it can be especially difficult to watch our children suffer from rashes and itchy skin. Forty Cure Cream is a restorative cream that calms the inflammation in your skin. And as an all natural cream you can feel confident using it on your children too. No harsh chemicals that run the risk of making the rash, burn, or dry skin even worse.
Extra Benefits of One Drop Wonder
While 40CC works beautifully on its own, many people use it along with LimeLife's One Drop Wonder for added benefits. One Drop Wonder is a lightweight, vegan Pomifera oil that comes from the Pomifura Fruit. One Drop Wonder is a booster, which means that when you combine it with another product it helps boost the benefits of that complementary product. That's why people love combining it with 40 Cure Cream because it brings out the very best in the cream and delivers even better results. But rest assured, if you just want to use Forty Cure Cream on its own you'll still get great results.
Benefits of Forty Cure Cream
As I've already stated, Forty Cure Cream is ideal for helping dry skin. But, it is also good to have on hand to help tackle the following skin conditions.
Eczema
Rosacea
Burns
Dry Skin
Rashes, including diaper rashes for kids
Sunburn
Psoriasis
Keratosis Pilaris
Acne
Bug Bites
Forty Cure Cream is a hand and body cream so it is not designed for your face and neck. However, that doesn't mean that you can't use it to spot treat problems in those areas. For instance, my daughter had a patch of dry skin around her nose that wouldn't go away so I had her apply some Forty Cure Cream before bed and it was all better in the morning.
Likewise, I've seen customers with eczema around the creases on their neck that got better after using 40 Cure Cream. It also works wonders on red cheeks that children get from eczema. And while I would recommend a good cleanser for acne on your face, 40CC can work in conjunction with a good cleanser to help calm and repair your skin. And if you suffer from acne on your body 40 Cure Cream can help with that too.
Forty Cure Cream Before and After Pictures
Just a quick comment about all of the before and after pictures below. These are all pictures from customers and colleagues who gave permission for the photos to be shared. None of the photos have been edited, or used filters so lighting may not be the best for all but hopefully it gives you an idea of how successful this cream has been for many.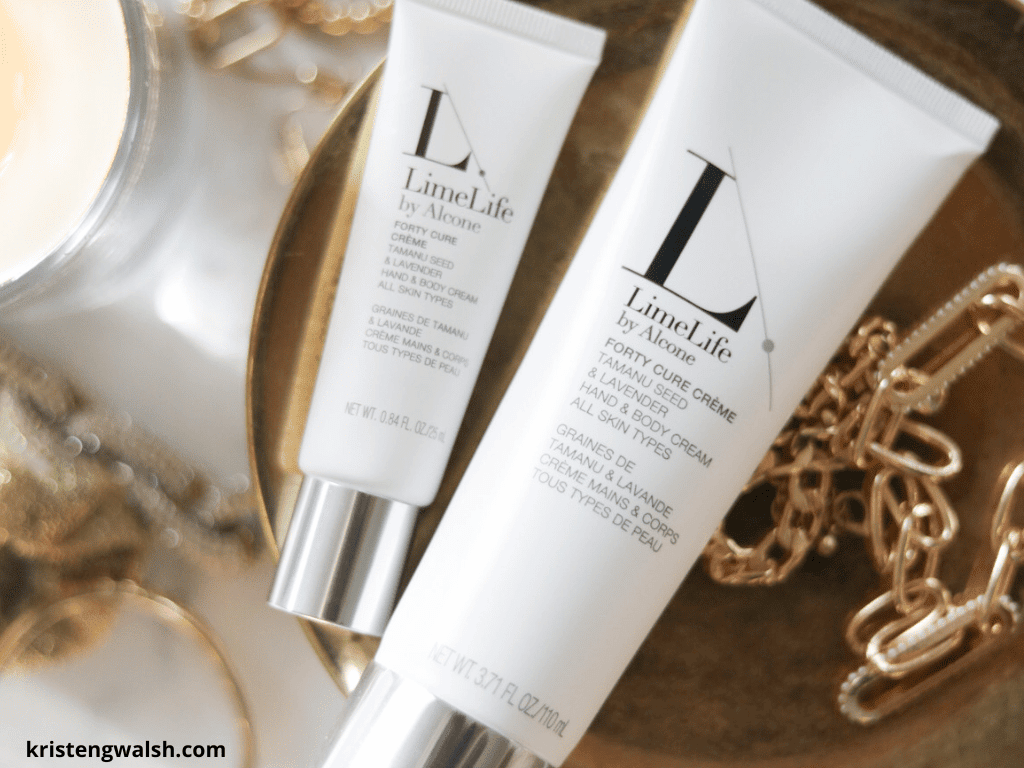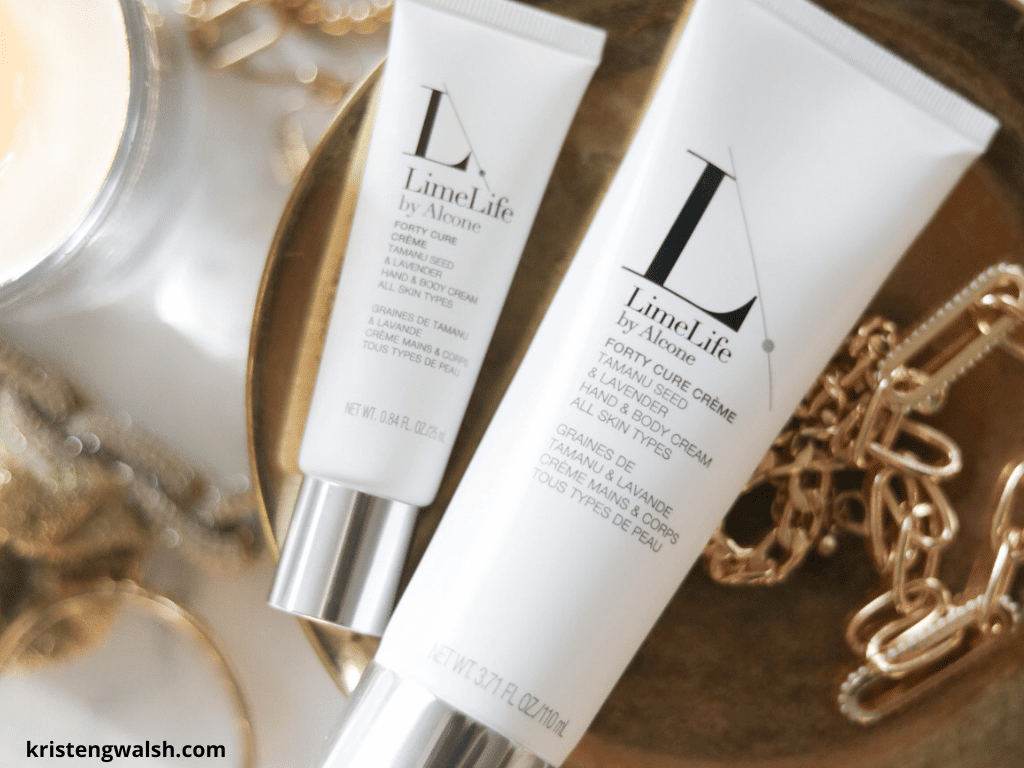 Conclusion & Final Thoughts on Forty Cure Cream
I hope that I've helped answer questions that you may have had about Forty Cure Cream. I've had a lot of experience with this product and it's one of my favorites. I can't imagine going through the winter without it, and when LimeLife has a special on travel-size versions of the cream I always stock up and share it with family.
Shop for LimeLife's Forty Cure Cream
Articles you may enjoy: