Whether you're looking to try makeup for the first time, expand your makeup collection, or buy a gift for someone special, teenage makeup sets are the perfect way to build a makeup collection. Here's a look at the best beauty gifts and makeup kits. Plus, some great options for putting together a gift set for teen girls.
Makeup Sets for Teens
There are tons of makeup sets available, but what specifically are teenage makeup sets? Well, there are a couple of reasons why makeup collections are described as teen sets, but really they are great for all ages. Let's look at what makes a good set for teenage girls.
A minimalist approach. When teenage girls start using makeup, they typically don't require a lot of products. While they may be tackling acne, teenage skin typically doesn't have all of the issues that more mature skin does. So these teenage makeup sets usually focus on more natural-looking options. After all, most girls don't have undereye circles or dark spots that require concealer. Instead, makeup for this age group usually includes just a few products.
What to Look for In Makeup Set for Teens
Teenage makeup sets don't need a ton of products, but girls usually like to experiment with different looks, so having enough variety is important. That's why even just a nice eyeshadow palette with lots of different shades is a great way to build a makeup collection. I took advantage of the LimeLife Black Friday sale last year and bought an 18 shade palette for my daughter and niece. Since these are custom palettes I chose all of the colors that I thought would be good for new makeup users. I added in a couple of makeup brushes and it was a great gift set that I put together myself.
In addition to eye shadow, teens today usually enjoy lip balm, or lip gloss. They don't want a lipstick, or something with tons of color. Instead, it's usually about getting a little color, but something that looks more natural. That's why a gloss or balm is perfect. They add a little shine and they feel great on your lips.
Teens may not need to worry about using foundation, but a tinted moisturizer is an easy way to get light coverage. But, if you have acne or scars, you may need a little more coverage. That's one of the things that I love about LimeLife's foundation. It's so light and works with all skin types. So if you have acne prone skin this foundation can help even out your skin tone and give you radiant skin.
Another item that's good to include in a makeup set is blush, bronzer, or highlighter. I find that teens and people who like a more natural look don't want a bright color. Instead, stick with a light powder to add a light color is all that you need to finish off your look and highlight your face.
Ideas for Teenage Makeup Sets
When you search for teenage makeup sets on Amazon you'll see tons of choices. Most of these sets include various types of powder products, like eyeshadow and blush. Then there are others that offer a complete makeup kit with everything you need from foundation to lipstick. The appeal of these sets is that they are very affordable. And if you're a teen buying this for yourself, I know that getting makeup at an affordable price is key.
But think about what you're getting for the price. Is it the best makeup, or just the cheapest? For me I prefer that my daughter use clean products that I know are good for her skin, and don't include any harmful chemicals. For example, back in 2017 Claire's and Justice pulled their makeup products from the shelves when they realized some items contained asbestos. Now I'm not saying that all of these inexpensive sets are loaded with bad stuff, but be cautious. Stick with name brands that you find at the drug store, or online.
LimeLife Makeup Sets
Teenage makeup sets may be targeted to teens, but they are great sets for any age. The two things that these sets focus on are products and price. So if you're someone who's wanting to branch out and give makeup a try, a makeup set like this may be perfect for you, regardless of your age. Here are a few examples:
Simply Pretty Collection: This set includes all of the essentials you need to enhance your natural beauty. The set includes mascara, lip balm or lip gloss, and a brow gel or brow pencil. This is a minimalist's set for sure, but it's really all of the basics to get an easy, natural look.
Besties Collection: One thing that people often overlook is that good makeup goes hand in hand with a good skin care routine. And that's where the besties collection gives you the best of both. You get to choose a cleanser and moisturizer. Plus, LimeLife's Perfect Foundation and your choice of translucent powder, blush, or bronzer. This set is perfect for people who want a great complexion.
Makeup Starter Collection: This set is designed to help someone build a makeup collection. Or, replenish your existing collection. The set includes everything you need to create any makeup look you want. With this collection you get a Perfect Foundation, plus a powder duo which means that you can pick 2 powders (translucent powder, blush, or bronzer). Then you get to choose the type of mascara you'd like, choose lip balm or lip gloss. And, pick the eyebrow gel or eyebrow pencil. All of the staples you need to create the most natural look. Or, pair with your other favorite products for a more glamorous look.
LimeLife has other makeup sets available that include even more great products. But the Simply Pretty, Besties and Makeup Starter are three of my favorites because they are a great value and give you everything you need to get started.
Makeup Gift Ideas
Although it's nice and easy to pick-up a complete makeup set, it's also fun to build your own. Or, if you're looking for makeup gift ideas, there are lots of options for putting together a fun beauty basket.
One of my favorites is the Take Two Collection. With this collection you choose two of LimeLife's best selling eye and brow products. Here are the different options available.
Perfect Eyeliner Pen available in 2 Shades
Enduring Eyeliner Pencil: available in 3 Shades
Enduring Eyeliner Pencil Duo with 5 Shades Available
Perfect Mascara in Brown or Black
Making Waves Waterproof Mascara: Black
Strike Rich Brow Gel available in 4 Shades
Claim to Frame Brow Pencil with 3 Shades Available
I love this collection because you save up to $8 with the set, and you get to customize the collection to include what you need. There's a reason why this is a best seller!
If you want to put a gift basket together for someone who loves beauty and makeup, you can have lots of fun mixing in hair, makeup, and skin care products. Take a bath bomb for instance. Everyone loves them, so why not add a few in a gift bag. Include some cute hair ties, or other hair tools, plus a mix of makeup and creams. When putting together a set for someone else, you can't go wrong with neutral colors that fit any style. Add a mascara, lip gloss, or highlighter glow drops and you have a fun makeup collection to go with your beauty themed gift bag.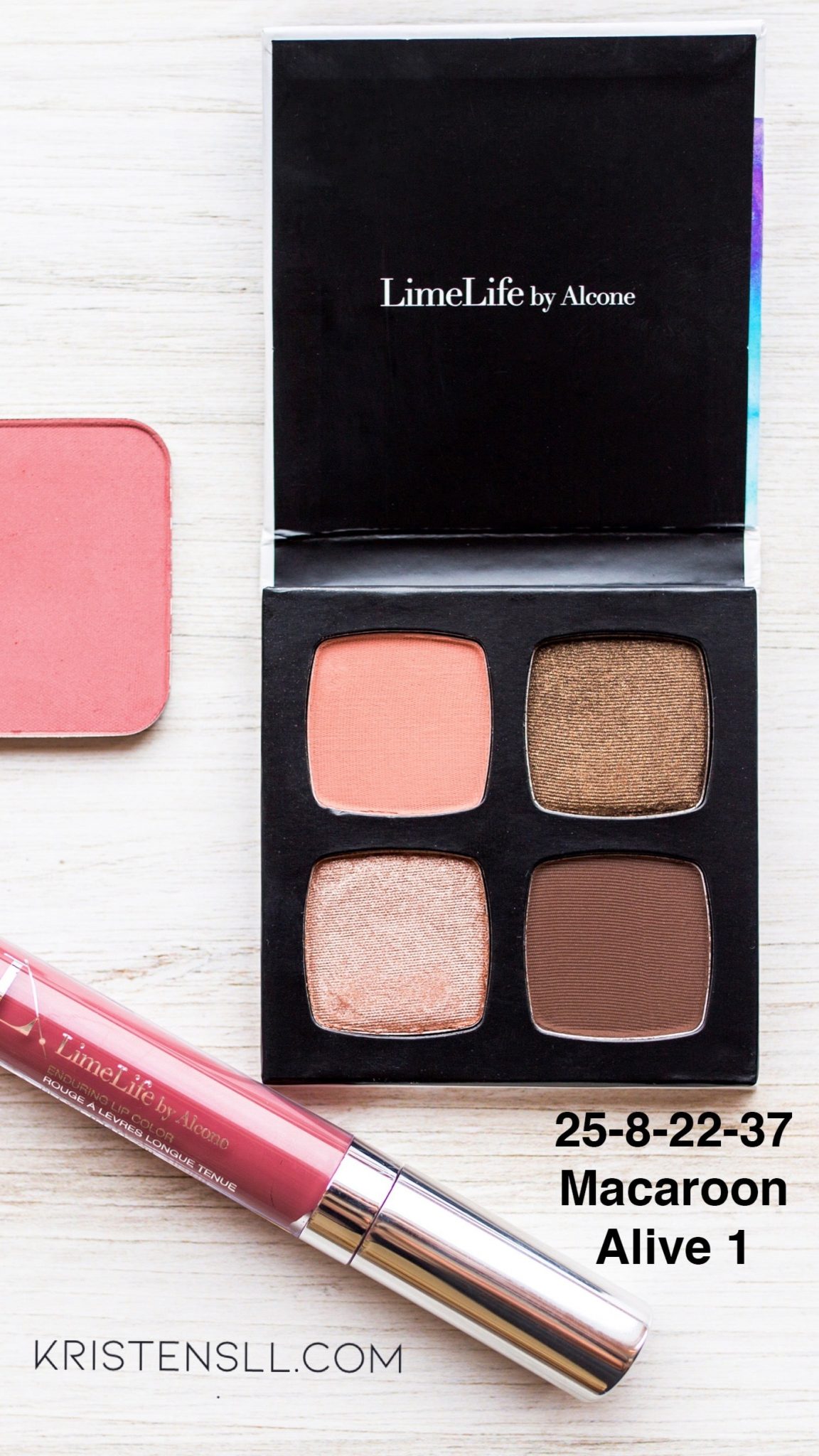 Recap of Teenage Makeup Sets
Whether you're looking for a makeup set for yourself, a best friend, or someone special in your life, I hope you found some helpful info about teenage makeup sets. The bottom line is that there are so many great sets available you really can't go wrong. But, if you're starting from scratch and not really sure what makeup is best, go with powders. You'll have fun applying eyeshadow, blush, and bronzer to come up with the perfect look for any occasion.
Related Articles: