One of the great things about LimeLife by Alcone is that you can customize your own palettes. This is a great way to create the best eyeshadow palettes for your needs. No wasted colors, or wasted product as you get exactly what you need.
LimeLife Eyeshadow Palette Info
LimeLife eyeshadows come in 52 different colors. From neutral shades, to bold and dramatic, there are colors for every style. Whether you prefer a natural matte color, or something with a little shimmer, there really are colors for every makeup look. As professional grade makeup, our eyeshadows are different from other brands. LimeLife eyeshadows are highly pigmented, which means that a tiny bit goes a long way. This means that your eyeshadow will last a long time. Our eye shadows also apply smoothly, blend beautifully and last all day.
Choosing The Best Eyeshadow Palette
One of my favorite things about our eyeshadows is that you can purchase them individually or in 4, 6 or 18 well palettes. By building your own custom palette you get colors that are right for you. No wasted product by having a color in the palette that you won't use. This makes our palettes a great value on so many levels. And when you want to swap out colors in your palette, simply pop the colors out to exchange with new ones. I love the flexibility and fun of creating your own palettes.
Here's an example of a 6-well palette that you could build. Lots of soft and neutral colors for a natural look. But, when you add colors 8 and 35 you have options for a bolder look.
Here are some more pictures of our eyeshadows. You can see that with our 52 shades, there are options to create a variety of palettes. You can focus on a specific color to create a range of shades in that color, or mix and match to give you a variety of colors.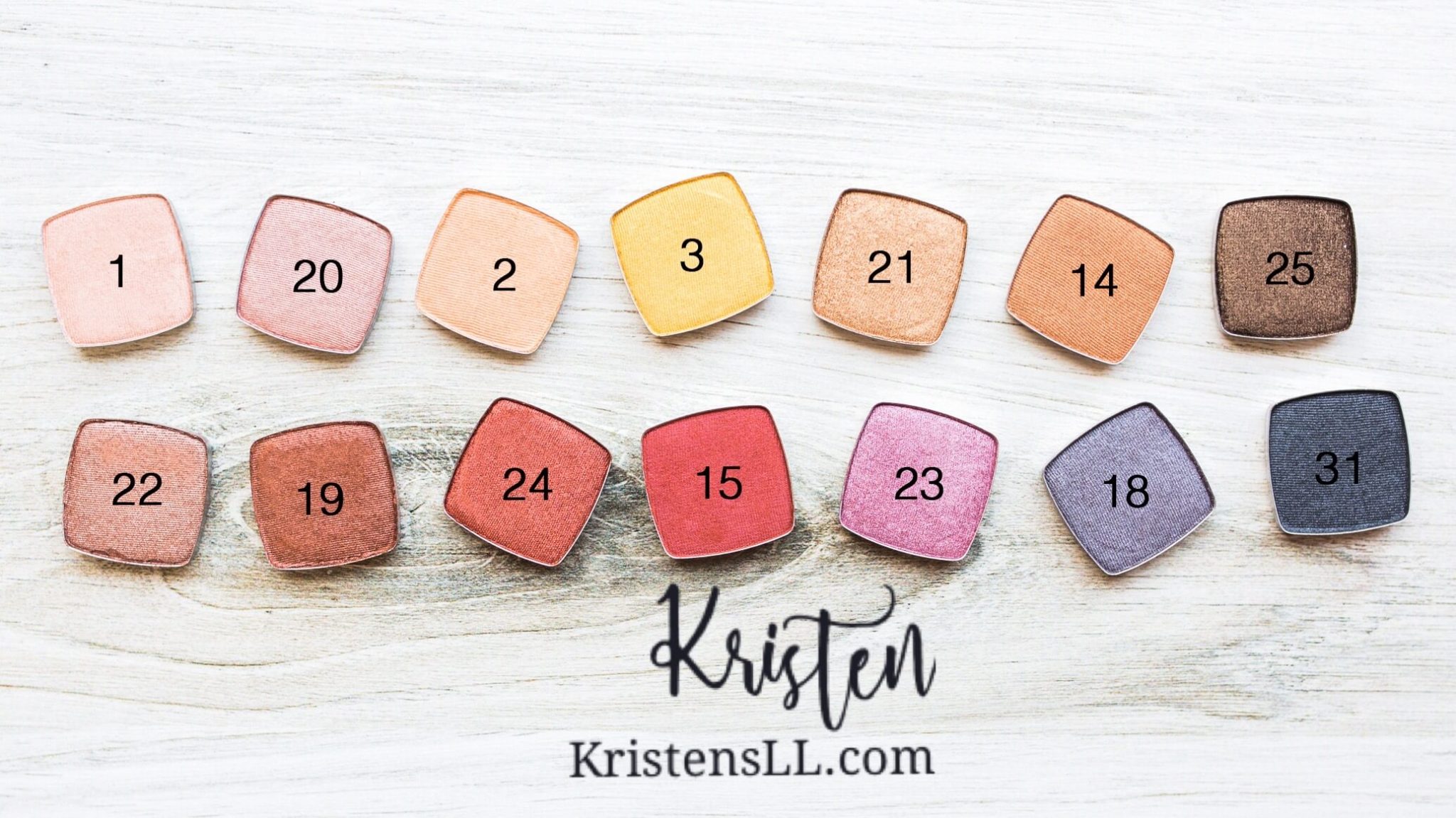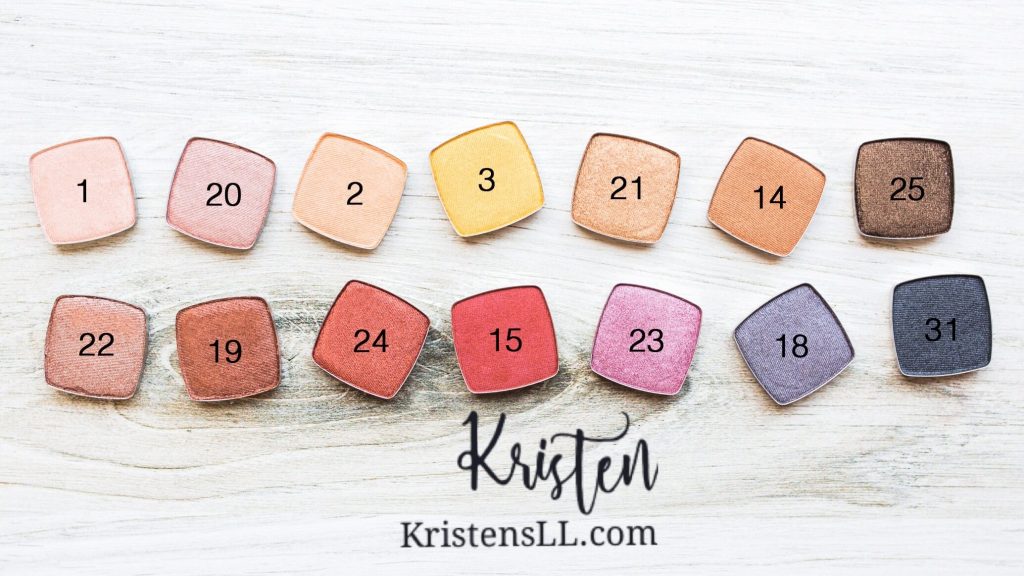 How to Choose the Best Eyeshadow Palettes
I mentioned that you can custom build your eyeshadow palette, but what if you don't want to? No problem. LimeLife by Alcone also has great palettes that take the guess-work out of choosing a color that is right for you.
Essential Palette
Our 6-well essential palette has all of the basic shadows you'll need to create any look. They are the perfect mix of neutral and basic colors that let you create natural and bold looks. Layer them for added drama, or add an accent color if you want a little pop. These palettes comes in two different shades, one for light-medium skin tones and a second for medium to deep skin tones.
Best Eyeshadow Palettes for Your Eye Color
Do you have a hard time knowing what color is best to use? Our essential palettes are a great place to start, but we also have palettes built around eye color. This is a great way to get a mix of colors that work well together and complement your eyes. The colors in these palettes were chosen by our team of professional makeup artists, so you know that these are the best eyeshadow palettes for your needs.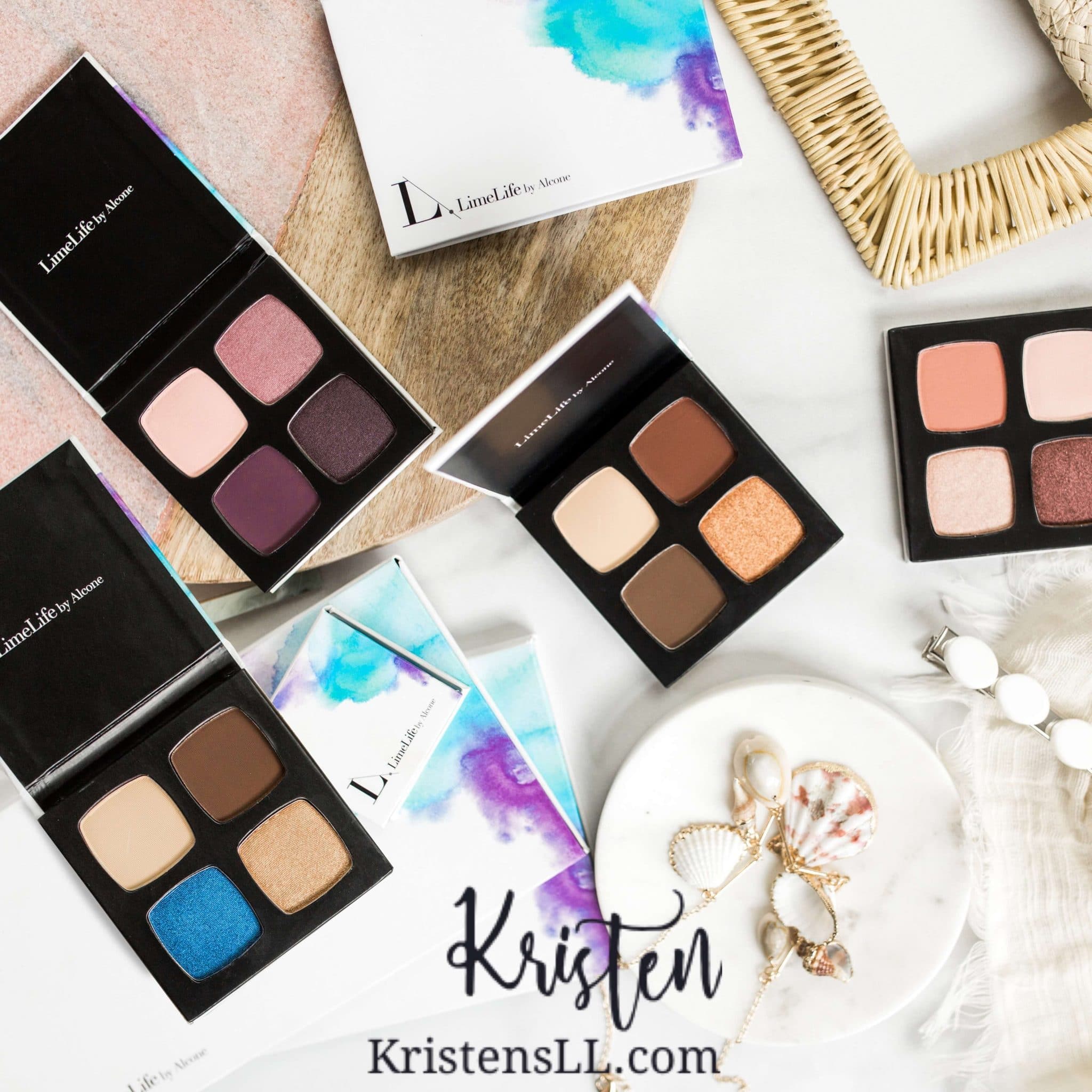 Multi-Purpose Eyeshadows
Another thing that I love about LimeLife eyeshadows is that they are so versatile. Use them to highlight, shape, or accent your eyes. Or, use them as an eyeliner. Here's how I do it:
** Spray some setting spray onto your eyeliner brush. You can also do this by spraying into your palm, or onto a makeup mixing palette.
** Pickup some eyeshadow color with the brush and apply as eyeliner.
Of course using eyeshadow as an eyeliner is not new, but I find that with the addition of our setting spray, the eyeliner becomes like a liquid eyeliner. I love the look and that it stays put all day.
Eyeshadows are a great way to add color and to create a variety of looks. Hopefully with the palettes I've shown you, you can find the best eyeshadow palettes for your skin tone, style, and makeup needs.
Shop LimeLife Eyeshadow Palettes
More LimeLife Makeup Articles:
LimeLife Foundation Quiz- How to Find the Best Color Match